Sprouters
Germoglio is the automatic sprouter signed Siqur Salute equipped with BPA-free plastics that are free from toxic substances. For the well-being of your body and your health, discover Sprout the best model on the market.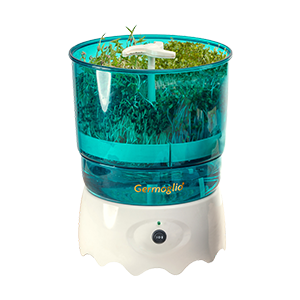 Sprouter
Sprouts are incredibly rich in vitamins, like vitamin A or B12, but they also contain plenty of minerals, enzymes, and essential amino acids. These nutrients are extremely useful for all those who follow a vegetarian or vegan diet. There are several ways to enjoy sprouts: add it raw to your salads, pasta dish, rice, or other cereals (barley or spelt, for instance) for a delicious twist of flavor, or savor them cooked in a soup, quiche, or baked recipes. Sprouts can of course be found at the supermarket, but you will notice they lack freshness, and their nutritional properties are probably very low. This automatic sprouter from Siqur Salute is a professional appliance with several tiers, so that you will be able to grow different types of seeds at the same time. This automatic sprouter will require very little effort: simply add water and seeds, and reap your reward of fresh, organic sprouts only 3-5 days later, abundant enough to be enjoyed by the whole family for the next week.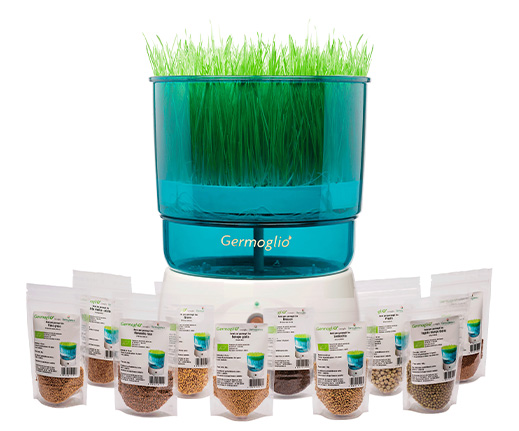 How does our sprouter work?
Automatic sprouters differ from DIY sprouters in that these are usually in a jar; the automatic version regulates all the functions to successfully grow sprouts. In fact, the sprouter is electrical and automatically regulates water levels and humidity. Your only task will be to fill the water container. Our sprouter will then take care of watering the sprouts with the perfect quantity of water, avoiding mold. It is certainly the best solution for all those who don't have previous experience with growing sprouts, or don't have enough time.
Sprouter: how to choose seeds for sprouting
When deciding which seeds you will use for your sprouter, you will need to choose with care. The main risk is buying the wrong seeds, designed for agriculture and not for sprouting. Another risk is buying seeds which have been treated with substances unsuitable for human consumption. This is why, together with the automatic sprouter you will find on our e-commerce website some high-quality seeds from certified organic agriculture. Our catalog contains a wide choice of seeds for sprouting, some of them especially beneficial for your health:
Broccoli seeds
Alfalfa
Wheat seeds
Fenugreek seeds
Mustard seeds
Watercress seeds
Soy seeds
Flax seeds
Lentil seeds
Pink radish seeds
If you want to know more about the properties and benefits of eating sprouts, we recommend reading our book "Sprouts in your menu" ("I germogli nel piatto", in Italian), where you will find 104 recipes for home-grown sprouts and information on how to integrate them in your daily diet.